Thank you for visiting!
Enjoy some of my music while here
    using the above tool bar. Dozens of Free Songs!
______________________________
I offer many creative services ...
Performances

- Guitar, Piano, Vocals
Songwriting

- My Originals and also On-Demand song writing based on a topic you supply - written just for you
I also offer Historical Research, Speaking Engagements and Unique Creativity Workshops
See the "Services" Link for more information!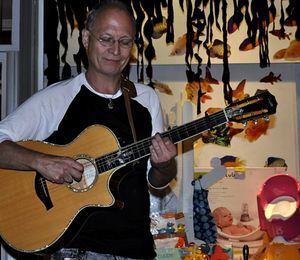 Lou "Soaring Eagle" Sorrentino